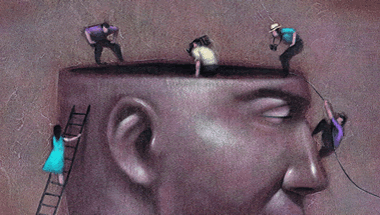 Oh, you know I love surveys.
The NY Safe Act's requirement that mental health professionals report dangerous patients goes into effect on March 16th. New York has released a video and slideshow for mental health professionals explaining who must report, to whom they must report, and there's a website to enter the information. A Director of Community Services reviews the information and decides if it goes to the FBI's NICS database to prevent such individuals from purchasing guns or to revoke a firearms license if the patient already owns a gun. The Director can also decide to have the patient brought in for emergency evaluation, though presumably the treating clinician might do that if there is an imminent threat. The information is used only for gun permits, and is not accessible for other reasons.
In Maryland, lawmakers are considering a similar measure, currently as House Bill 810, but it may get rolled into the Governor's Firearms Act which has already passed the Senate.
Legislators are aware this may have "a chilling effect" and deter people from getting care. I'm wondering if that's true.
So I'm asking you to take a quick survey for me. Two questions. If you've never felt dangerous, or you've never been in therapy, try to imagine. Obviously, I'm wondering if gun owners would feel differently than those who don't own a gun and who may never wish to own one. Comments are welcome as well. Thank you so much.