Lockup doc

gave us the head's up that KevinMD is also talking about the legalization of marijuana for medical uses. He has good discussion of the issues up, do check it out:

Medical Marijuana has Doctors Asking Questions.

How'd he know I was asking about this?

The summary comes from HCPLive:



In January, New Jersey became the 14th state in the nation to legalize marijuana use for certain chronic illnesses. Other states where the use of medical marijuana is permitted include Alaska, California, Colorado, Hawaii, Maine, Michigan, Montana, Nevada, New Mexico, Oregon, Rhode Island, Vermont, and Washington; around a dozen more states are weighing pending bills.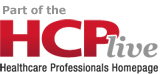 The New Jersey law is the most restrictive in the nation and authorizes prescribed marijuana for only a handful of chronic illnesses, such as multiple sclerosis, cancer, glaucoma, epilepsy, Crohn's disease, AIDS, muscular dystrophy and Lou Gehrig's disease. Unlike other states, physicians in New Jersey will not be able to prescribe medical marijuana for anxiety, headaches, or chronic pain.
It goes on to discuss the lack of evidence to support uses for medical marijuana, and the obstacles to research:



Despite the Obama administration's relaxation on prosecutions, many researchers are still having difficulty getting approval to conduct studies that involve smoking marijuana. Requests to conduct the studies must go through the National Institute on Drug Abuse (NIDA), which controls supply from a plantation at the University of Mississippi, the only federally approved source of marijuana. NIDA routinely turns down study requests unless they are designed to evaluate the potential harm from smoking marijuana. The Drug Enforcement Agency has also declined petitions from researchers requesting permission to grow their own marijuana for use in studies.



The article notes that there are some continued issues:


Most states with medical marijuana laws allow employers to refuse employment to individuals who use medical marijuana. In some states, like Colorado, the laws are ambiguous and employers are unclear as to whether they can forbid employees to use medical marijuana outside of work. Schools are also grappling with the issue, as well, with more high school students—particularly in areas with less restrictive medical marijuana laws—receiving prescriptions for marijuana, increasingly to treat ADHD. In addition, some facilities that perform organ transplants acknowledge denying transplants to patients who use medical marijuana.
In the absence of any proven benefits from smoking marijuana, physicians in the 14 states where it is legal may want to discuss some of the pros and cons with their patients prior to issuing a prescription. Patients need to be aware of the potential impact of medical marijuana on all facets of life and should be wary of letting the anecdotal hype surrounding medical marijuana use dissuade them from first trying a proven treatment option.
View the discussion on HCPLive.com.
________________
On another note, Rach asked us to post the following:

Stan Kutcher at Dalhousie University (Halifax, NS) is asking Canadians for feedback on how to improve infant, child and youth mental health services via an anonymous survey.

https://surveys.dal.ca/opinio/s?s=7808