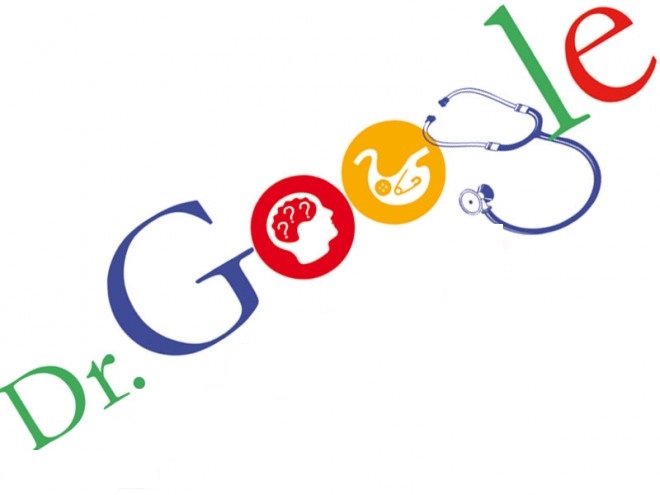 In psychoanalysis, one of the important principals is that they analyst is a so-called 'blank screen' for the patient to project his/her issues on for examination. It requires that the psychiatrist remain a bit anonymous, and from this we have the tradition that the exchange of information goes one way in psychotherapy. There are other, more bland reasons for this as well-- the therapy should be about the patient and the sessions should not be about the psychiatrist, and the doctor is entitled to privacy. Different psychiatrists address personal questions in different ways, and I'll tell you that most of the time, I just answer them. I'm neither a psychoanalyst nor a blank screen.
The New York Times opinionator section has an article called -- you guessed it -- Do you Google your shrink? which talks about how Google and the internet have changed the practice of psychiatry. Blank screens are no longer an option, and Ana Fels writes:
I knew my psychiatric practice was forever changed the day a patient arrived with a manila folder stuffed with printouts and announced that it contained the contents of a Google search that he had done on me. He pulled out a photo of my mother and me, age 7, that had been published in my hometown newspaper; architectural plans for an addition to my house that was never built but apparently was registered locally by the architect; an announcement about my great-grandfather's becoming editor of Amazing Stories magazine in his old age; and my brother's history as a college activist.
People are funny in what they want to know. One patient Googled me before our first meeting and found a review I'd written of a novel on Amazon. She liked the novel, too, so she decided I must be okay. Hiding isn't an option anymore. And patients often know that I write. I've had Shrink Rap quoted to me. And the truth is that I am who I am, I can't live my life in hiding or give up writing, blogging, or tweeting because someone might learn something about me.
So do you Google your shrink? And what interesting things have you learned?