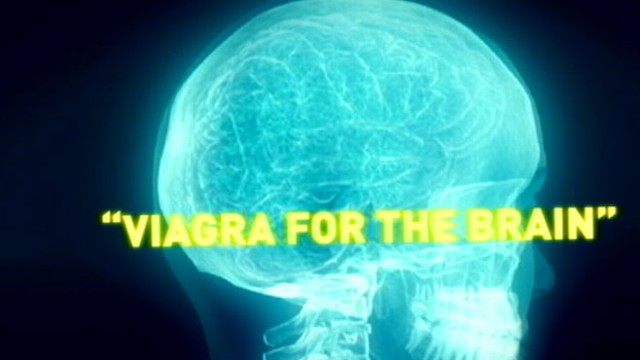 There is an article in the Atlantic called "The Rise of Work Doping" that talks about Provigil (modafinil) as a medication that enhances cognition with very few side effects. Medically, we use it to treat narcolepsy -- the uncontrollable urge to fall asleep. But I've also seen patients on it for depression -- often a desperation measure prescribed during a hospitalization. In terms of cognition and motivation, I haven't seen it do amazing things -- maybe the patient has more energy and functions a little better, but it's been no panacea for low motivation or cognitive jump-starting. There's a caveat here: I've used very little of it for a very practical reason: the medication cause roughly $1000 for 30 pills (give or take a couple of hundred) and it's not a drug that insurances are eager to approve.
I'd like to tell you something about the practice of psychiatry, or at least about my practice. I see a fair number of patients with mood disorders, and the mood disorders are often pretty easy to treat. The symptoms generally resolve (no, not for everyone, but a for a lot of people). And while many people get better and return to work and to a meaningful, active life, there are some people who stay stuck in a life they are disappointed with despite the resolution of the depressive symptoms. They remain unmotivated (especially for things they don't enjoy doing), may not return to work or do so in notably under-employed ways, and can find it hard to accomplish even little things, like cleaning up a bedroom or closet, or plowing through a to-do list, or organizing a vacation, or coping with a broken car/iphone/computer. Or perhaps their moving along okay, but they aren't happy with their lives the way they are and just can't seem to do what's necessary to get life to change.
Often these people also have issues with attention to detail and organizing their lives. They forget appointments, lose their keys and phones, and have trouble planning ahead: what we call Executive Function. While stimulants may help these folks with concentration and energy, they don't seem to do much for helping with organizational skills. So while I'm not interested in giving Provigil to healthy executives who want a raise, I am interested in knowing if you have tried it with your patients with Executive Dysfunction, and if it's been helpful to them?